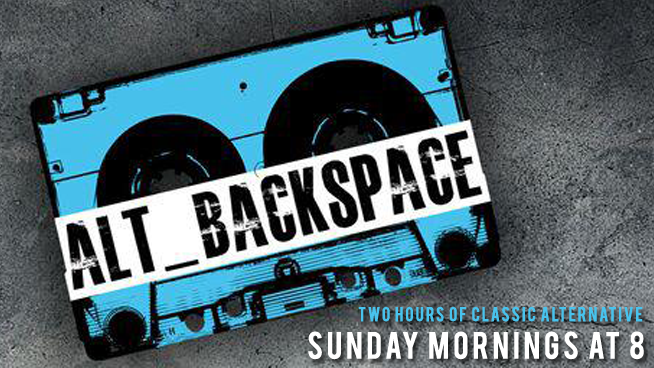 The Best From The 80's and 90's
Join Brian every Sunday morning at 8 for Alt_Backspace, two hours of classic Alternative music from the 80's and 90's spanning new wave, grunge, Britpop, post-punk genres and more.
Alt_Backspace core artists include bands like Depeche Mode, The Smiths, R.E.M., The Cure and U2 mixed with album tracks from bands like Nirvana, Pearl Jam, Oasis, Weezer and The Smashing Pumpkins.
---
Here's this week's playlist: (8/12/18)
Hour 1
Segment 1
Alice In Chains – No Excuses
Iggy Pop – Lust For Life
The Jesus And Mary Chain – Sometimes Always
Segment 2
Pearl Jam – Yellow Ledbetter
The Smithereens – Blood And Roses
Hole – Celebrity Skin
Death Cab For Cutie – This Charming Man (cover)
R.E.M. – Stand
Blink 182 – What's My Age Again?
The Stone Roses – I Wanna Be Adored
Segment 3
Garbage – Vow
O.M.D. – So In Love
Presidents Of The USA – Lump
Hour 2
Segment 1
Jane's Addiction – Jane Says
The Replacements – I Will Dare
Cake – Sheep Go To Heaven
Segment 2
Smashing Pumpkins – Ava Adore
Icicle Works – Whisper To A Scream
Foo Fighters – Breakout
Soul Coughing – Circles
Crowded House – Don't Dream It's Over
Faith No More – We Care A Lot
311- Come Original
Segment 3
Screaming Trees – Nearly Lost You
The Proclaimers – I'm Gonna Be (500 Miles)
Beastie Boys – Sure Shot