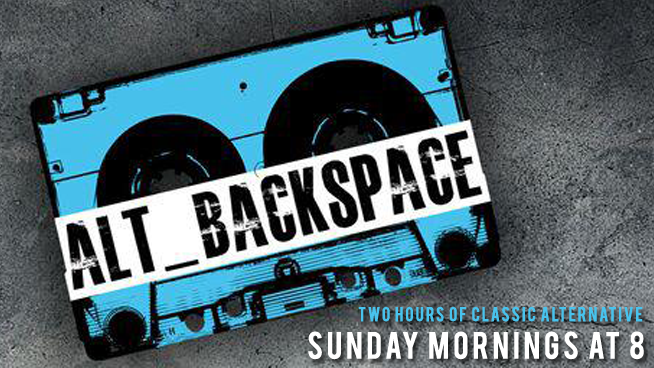 The Best From The 80's and 90's
Join Brian every Sunday morning at 8 for Alt_Backspace, two hours of classic Alternative music from the 80's and 90's spanning new wave, grunge, Britpop, post-punk genres and more.
Alt_Backspace core artists include bands like Depeche Mode, The Smiths, R.E.M., The Cure and U2 mixed with album tracks from bands like Nirvana, Pearl Jam, Oasis, Weezer and The Smashing Pumpkins.
---
Here's this week's playlist: (12.02.18)
Hour 1 
Segment 1
Oasis – Don't Look Back In Anger
Talking Heads – And She Was
Folk Implosion – Natural One
Segment 2
Pearl Jam – Rearviewmirror
Psychedelic Furs – The Ghost In You
Garbage – Stupid Girl
Ween – Ocean Man (RIP SpongeBob creator)
The Cure – In Between Days
Faith No More – We Care A Lot
Blur – There's No Other Way
Segment 3
Candelbox – You
The Lightning Seeds – Pure
General Public – Tenderness
Hour 2
Segment 1
Smashing Pumpkins – Mayonaise
Devo – Whip It
Ned's Atomic Dustbin – Happy
Segment 2
Green Day – Nice Guys Finish Last
Public Image LTD. – Rise
Third Eye Blind – Graduate
G Love & Special Sauce – Cold Beverage
The Smiths – This Charming Man
No Doubt – Excuse Me Mr.
The Posies – Dream All Day
Segment 3
Foo Fighters – This Is A Call
The Call – The Walls Came Down
Liz Phair – Supernova