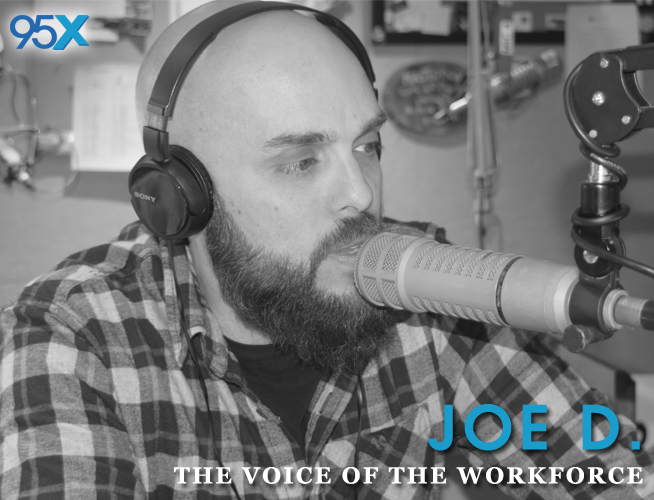 Listen to Joe D. weekdays 10 AM – 2 PM | The Showdown @ High Noon
Hey it's Joe D, your voice of the workforce!
I'm as local as it gets! I was born in Syracuse and I've lived here my entire life. I got my start in radio kind of by mistake. I was in college and happened to see a flyer for a radio internship. I thought to myself, sounds like fun! 14 years later, here I am working in radio and I absolutely love what I do! I'm a huge music fan and have been since I was a little kid.
I'm married with 2 kids and also a musician. I've played bass guitar for over 20 years, played in band tour, toured the country and still play in a band around town just for fun.
Get me through email at joe@95x.com or on your socials (95Xjoed on FB and Twitter and joed95x on Instagram)