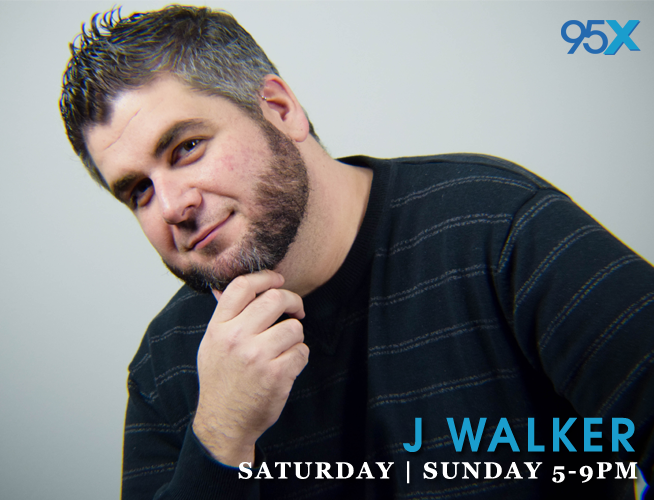 What's up I'm J Walker!  You can hear me on 95X Saturdays and Sundays 5-9pm.
I've lived in the 'Cuse all my life!  Growing up I always had a love for radio and always wanted to be on-air. I've been on many different stations throughout CNY and I'm so happy to be able to call 95X my home!  I graduated from Liverpool High School in 2000 and I attended Onondaga Community College for Electronic Media Broadcasting.
When not on-air you can find me hanging out with my son Gavin and my wife Tiffany. I love playing the guitar, watching sports, playing poker and The Boston Red Sox!  And I LOVE MUSIC… Some of my favorite bands are: Rancid, The Killers, Social Distortion and Butch Walker. I look forward to hanging out with you every weekend on 95X!