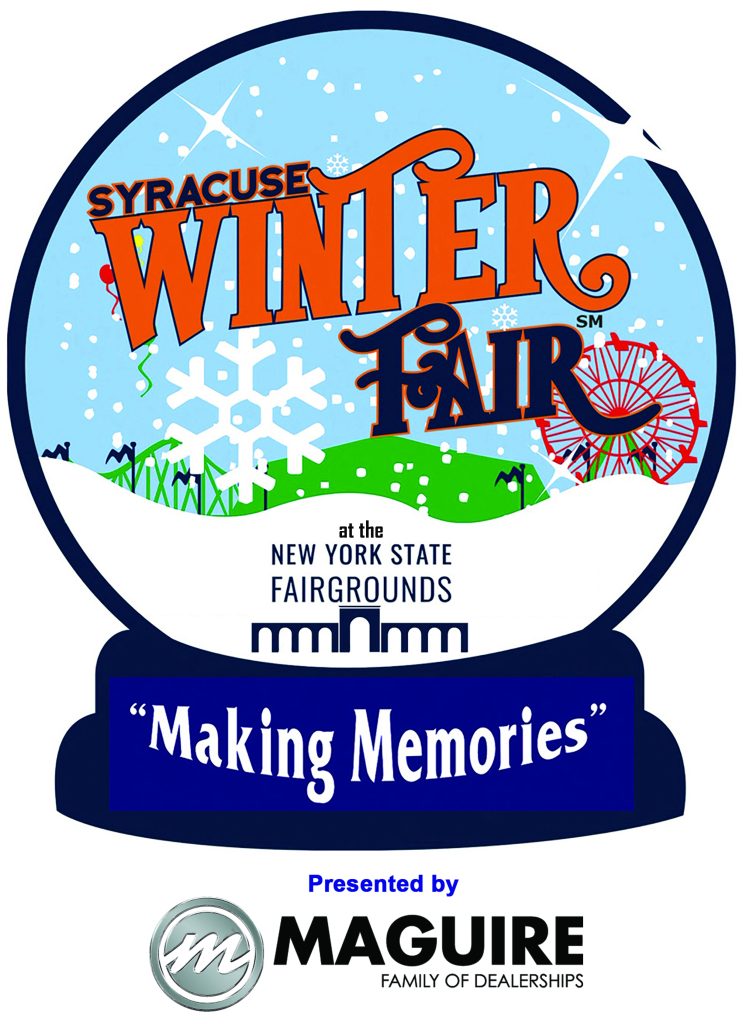 It's a taste of Summer in the middle of Winter. This is the 5th edition of this major community event featuring the food, rides, music and entertainment that people enjoy throughout the summer. Winter Fair 2024 can attract over 20,000 people in attendance! Winter Fair 2024 will take place Friday, February 2 through Sunday, February 4, 2024. Advanced sale tickets are available now at www.nyswinterfair.com. Advanced tickets are $5 for adults and $3 for teens/pre-teens and seniors. Children 10 and under
will be admitted free of charge. At the door, admission is $7 for adults and $5 for teens/pre-teens and seniors. Children 10 and under will be admitted free of charge. Parking is free from AmeriCU.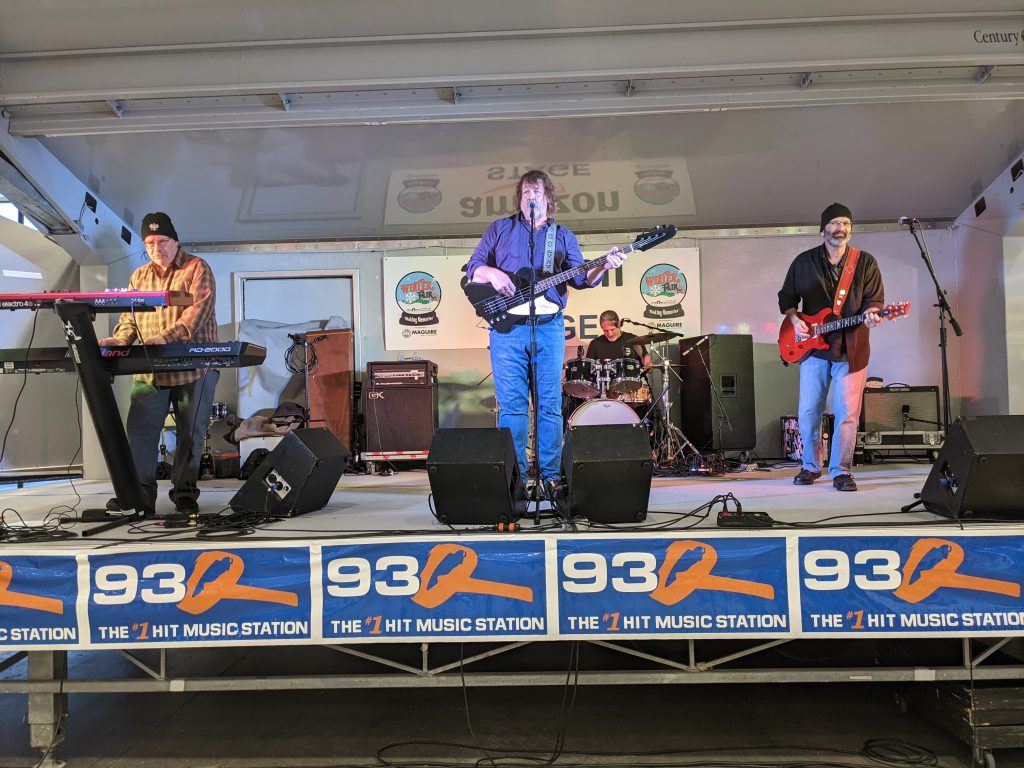 Coming back as the Presenting Sponsor for Winter Fair 2024 is Maguire, Family of Dealerships. They wanted to support this community event and we appreciate that they are participating. They care about Central New York and recognize that this event gives an opportunity to enjoy with family and families.
Another Sponsor is back for Winter Fair 2024 is Amazon. They will be sponsoring The Amazon Winter Fair Stage.

A brand-new Sponsor is AmeriCU. They will be providing Free Parking at Winter Fair 2024. "AmeriCU Credit Union proud to be a part of a community event that brings families, friends and neighbors together. To us, community means more than just having a financial center in town. It is about making personal connections to help thrive and build a stronger community. We are thrilled to provide free parking courtesy of AmeriCU Credit Union and look forward to seeing so many of you at the event," stated Ron Belle, President/CEO of AmeriCU. At Winter Fair 2024, we have a very special feature added. We are bringing to the event the Legends of Syracuse University Athletics from Football, Basketball and Lacrosse.

Onondaga County will be presenting the Winter Fair Fireworks on Friday February 2 and Saturday February 3, 2024 at 8:45pm by the Expo Center. From great entertainment and delicious food to a mini midway and spectacular fireworks show, there is something for everyone.
Venue: NYS Fairgrounds
581 State Fair Blvd
Syracuse, NY 13209
Phone: (315) 487-7711