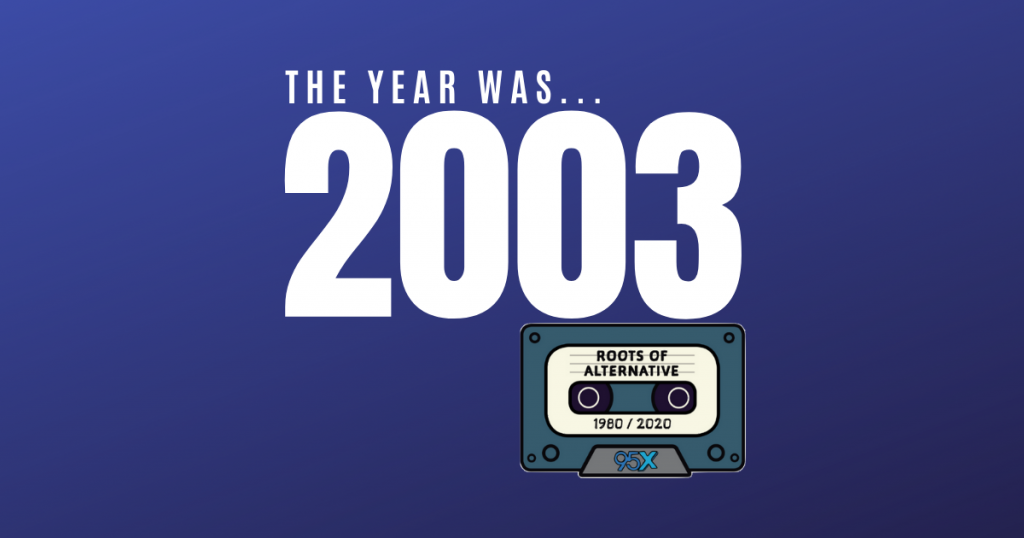 LISTEN TO SEASON 3, EPISODE 4 – 2003
It's 2003!
This week on the Roots of Alternative Podcast Jack and dXn dive into the biggest alterntaive songs from 2003! Notable hits from Fountains of Wayne, The Postal Service, The White Stripes, and Jet make the list.
PLUS, dXn schools Jack on an alternative​ album he's never heard before in Alternative 101 with the Hot Hot Heat album, Make Up the Breakdown.
Listen and subscribe now on Apple Podcasts, Spotify, and 95X.com
*************
This is the iTunes commercial Jack talked about in the podcast that featured U2's Vertigo in 2003.
*************