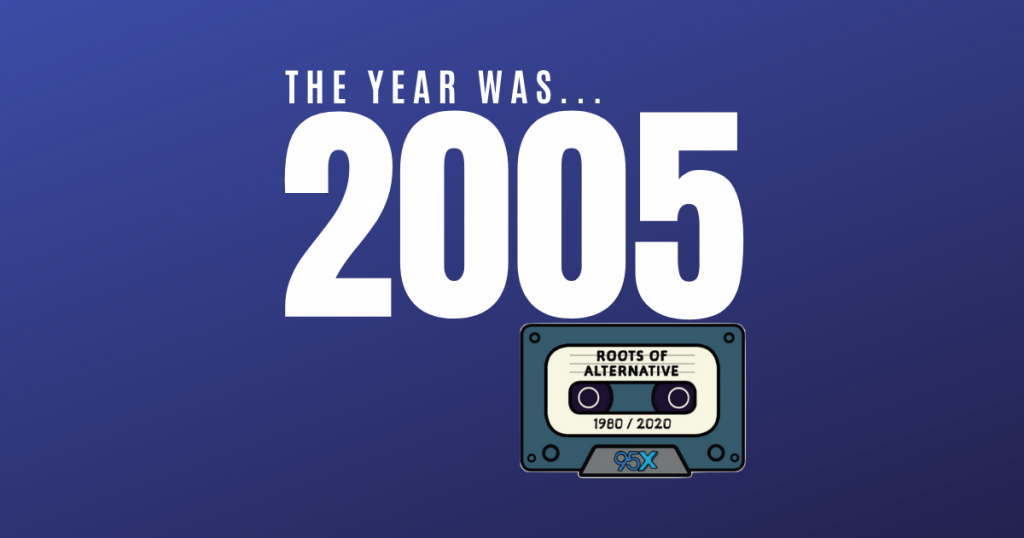 LISTEN TO SEASON 3, EPISODE 6 – 2005
It's 2005!
We're halfway through the 2000's as Jack & dXn look back on 2005 on the Roots of Alternative Podcast! They'll talk about the big hits from Green Day, Death Cab for Cutie, and Gorillaz, plus Coldplay's third studio album X&Y.
The'll also take a deep dive into the Jack's Mannequin album 'Everything in Transit' and preview Andrew McMahon's new memoir out October 26th.
Subscribe on Apple Podcasts, Spotify, and wherever you get your podcasts.
*****
BONUS FEATURES
Andrew McMahon was a big part of the conversation in this episode! He has a new memoir out October 26th called "Three Pianos" which chronicle his challenges and triumphs in his life and career told through the lens of three pianos and his personal connection to them.
Get more information about the new book here.
—
dXn sat down to chat with Andrew McMahon before his 2017 show in Syracuse.
—
Jack & dXn talked about the Woodstock '99 documentary chronicling the events of the festival that went out of control in Rome, NY in 1999. You can watch the documentary now on HBO Max. Check out the trailer.
*****
Here are the playlists from 2005. Included are the big hits from the year PLUS a selection of dXn's personal favorites that may or may not be on the mainstream list!