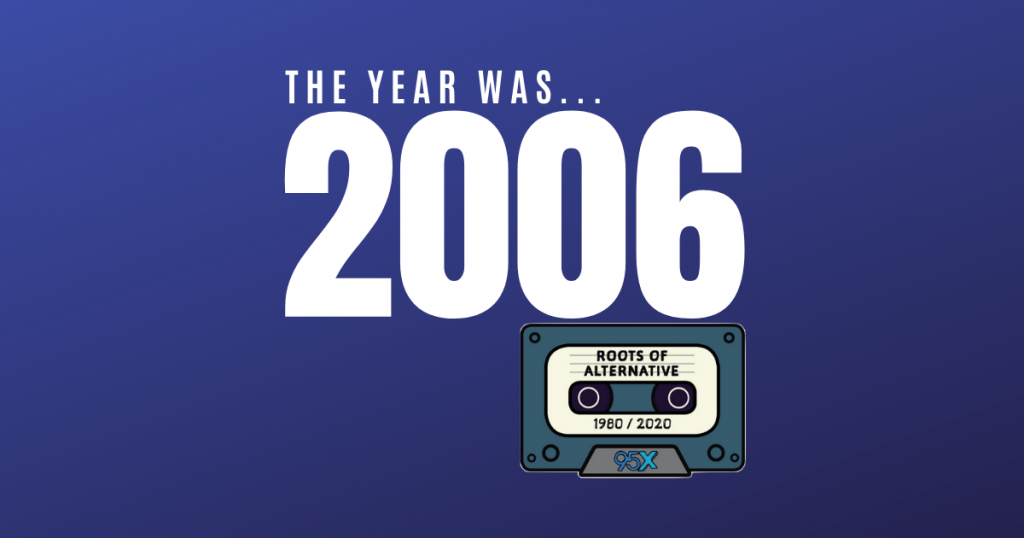 LISTEN TO SEASON 3, EPISODE 7 – 2006
It's 2006!
Jack & dXn look back on the biggest hits from 2006 on the Roots of Alternative Podcast! Pop punk and emo became mainstream thanks to bands like Panic! at the Disco, Taking Back Sunday, My Chemical Romance, and All American Rejects.
Plus, Jack will give his take on The Flaming Lips album, At War with the Mystics, in Alternative 101.
Listen and subscribe now on Apple Podcasts, Spotify, and 95X.com.
******
BONUS FEATURES
Here's this week's featured hit playlist from 2006:
Jack's Alternative 101 assignment from The Flaming Lips: