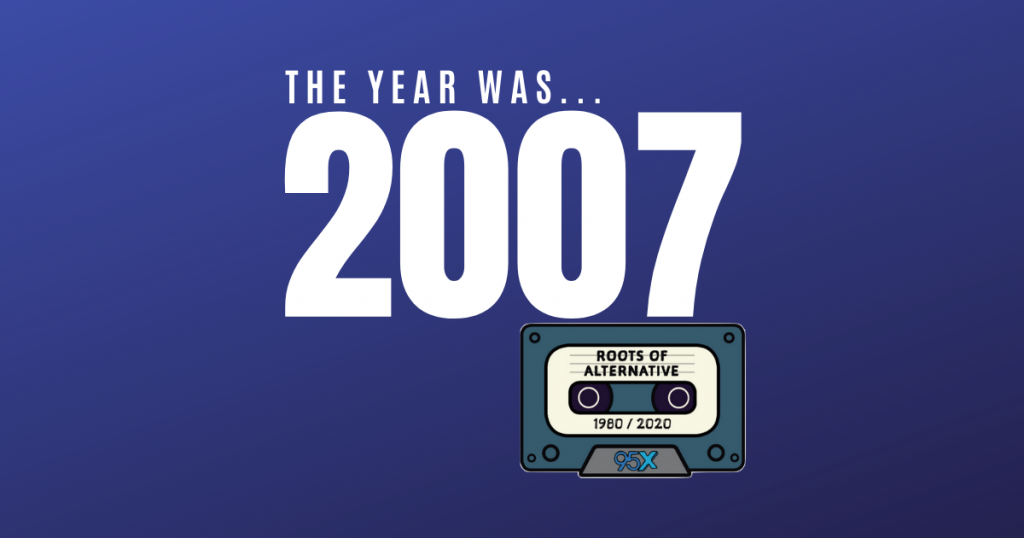 LISTEN TO SEASON 3, EPISODE 8 – 2007
It's 2007!
Jack & dXn look back on the biggest hits from that year on the Roots of Alternative Podcast! Silversun Pickups, Fall Out Boy, and MGMT dominated the charts that year, plus new music from The National, and tie in's to 80's sound from Arcade Fire, Bloc Party, and so much more.
Plus, Jack listens to the Fall Out Boy album, Infinity on High for the first time in Alternative 101.
Here's the full playlist