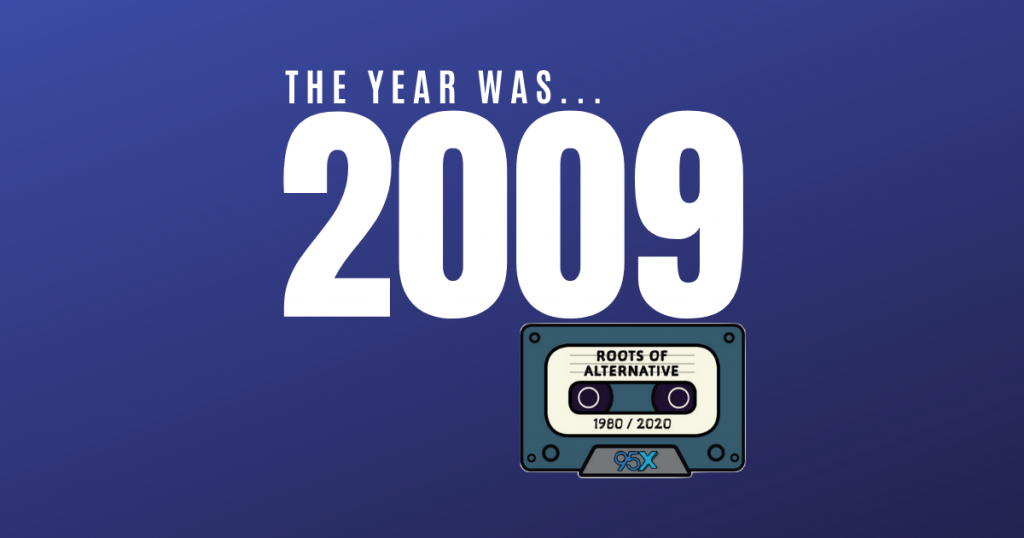 LISTEN TO SEASON 3, EPISODE 10 – 2009
It's 2009!
In the season finale of the 2000's decade, Jack & dXn reflect back on 2009 and the biggest alternative hits from that year.
Pearl Jam came back with a new sound, Phoenix impacted with a hit from 1901, plus more songs from The Temper Trap, Passion Pit, Matt & Kim, and a unique take from Asher Roth with the hit, "I Love College," plus many more.
We'll be back next week with a special bonus episode focusing on the 2009 album Swoon by the Silversun Pickups. dXn has a story to share about this album you won't want to miss.
*The 2010's are upon us! We'll be taking a short break before starting the last decade of our countdown, so stay tuned to 95X.com for news on when we'll be back with the year 2010!*