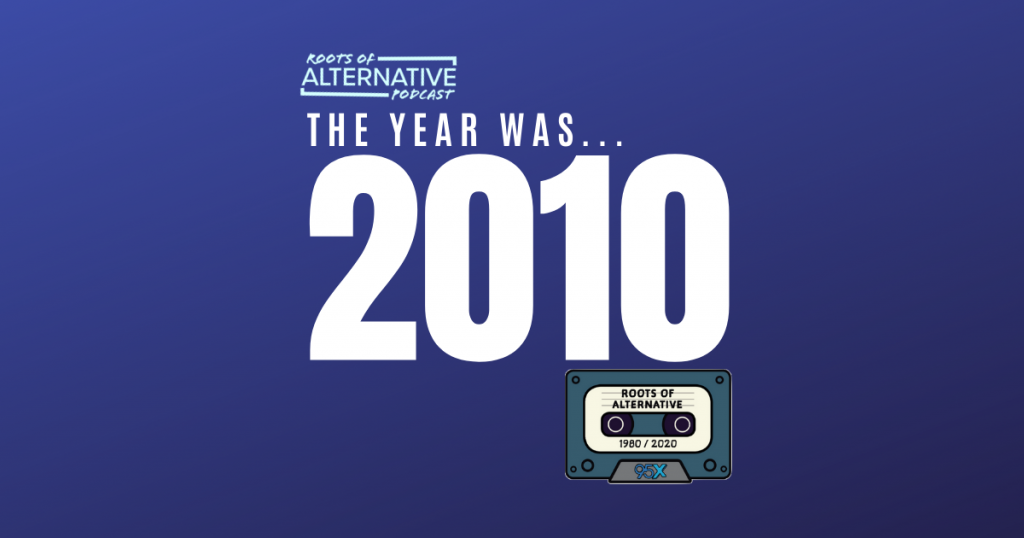 LISTEN TO SEASON 4, EPISODE 1 – 2010
It's 2010 and the start of a new decade!
Our countdown continues as Jack & dXn embark on the final decade of their look back. 2010 brought us all new bands and some new sounds. It was also the beginning of Alternative radio as we know it today with hit songs from bands like Foster the People, Mumford and Sons, Young the Giant, Cage the Elephant, The Black Keys, and so many more.
Plus, dXn schools Jack in Alternative 101 with the album Blue Sky Noise by Circa Survive.
Check out the 2010 Roots of Alternative playlist and discover some new songs for your library.
The Roots of Alternative podcast is sponsored by Syracuse Haulers.
Follow us on Instagram:
Jack – @onairwithjack
dXn – @95Xdxn