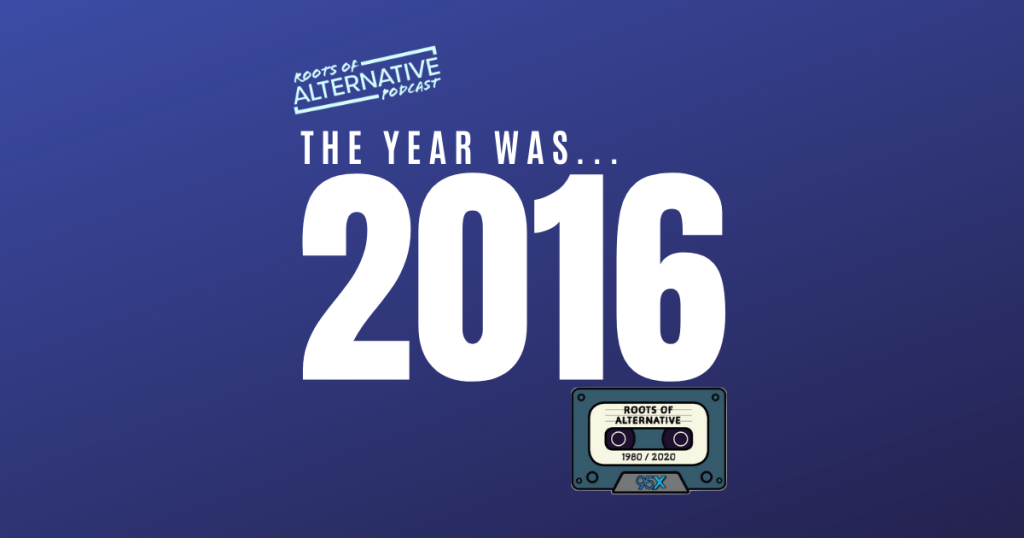 LISTEN TO SEASON 4, EPISODE 7 – 2016
It's 2016!
It was a huge year for The Lumineers with their staple album Cleopatra. More alternative hits dominated the charts too from The Head & the Heart, Kaleo, The Strumbellas, Blink 182 and so many more.
Plus, dXn schools Jack in Alternative 101 with the album Ellipses by Biffy Clyro.
See below for this year's featured playlist and bonus material.
The Roots of Alternative podcast is sponsored by Syracuse Haulers.
Follow us on Instagram:
Jack – @onairwithjack
dXn – @95Xdxn
BONUS FEATURES
If you're a fan of The Lumineers and haven't seen this yet, check it out! This is the 25 minute YouTube Feature called 'The Ballad of Cleopatra' which takes the viewer through the story of Cleopatra, the featured character depicted in multiple song on the album.
It's definitely a great watch!
In the spring of 2020, when lockdown was in full force, when Simon Neil of Biffy Clyro did an exclusive 95X Live solo performance.
Check it out!
Speaking of Biffy Clyro, here's this week's ALT 101 album dXn had Jack listen to.
Here's this week's featured playlist from 2016!