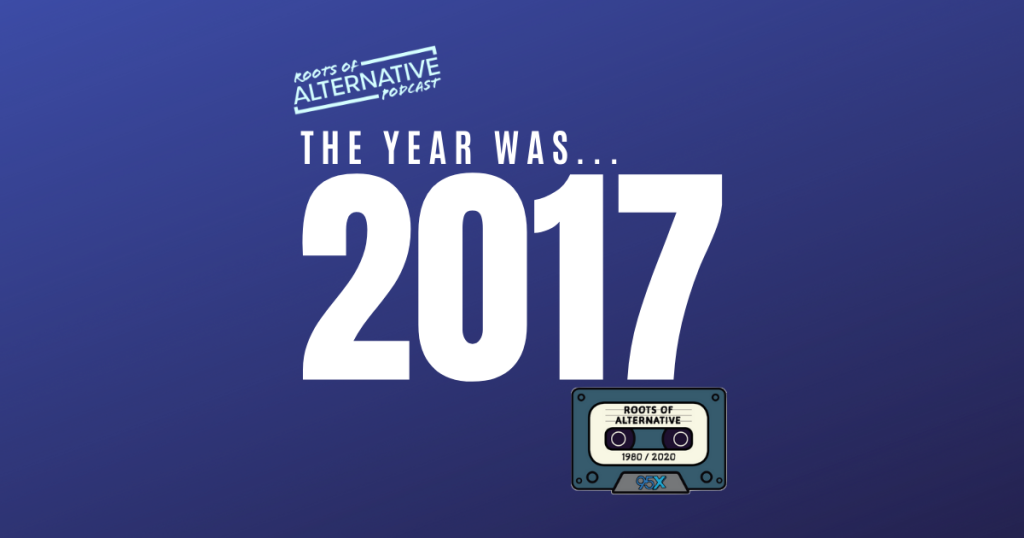 LISTEN TO SEASON 4, EPISODE 8 – 2017
It's 2017!
Our march to the end of the decade continues with more big hits from Imagine Dragons, plus The Revivalists, Portugal. The Man, Rag n Bone Man, and so many more.
Plus, dXn schools Jack in Alternative 101 with the album Hot Thoughts by Spoon.
See below for this year's featured playlist and bonus material.
The Roots of Alternative podcast is sponsored by Syracuse Haulers.
Follow us on Instagram:
Jack – @onairwithjack
dXn – @95Xdxn
BONUS FEATURES
Imagine Dragons frontman, Dan Reynolds, chatted with dXn last year. Check out his interview below.
Here's the live session performance form Sir Sly in Syracuse in 2017.