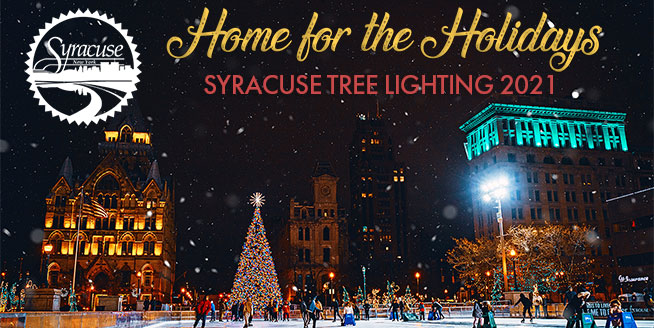 Join us in person this year for the "Home For The Holidays" Christmas Tree Lighting Ceremony at Clinton Square!
It'll be held at 6pm on Friday, November 26th.
As in the past, it will be filled with music and fun for people of all ages and, of course, Santa and Mrs. Claus!
There will also be a digital version of the celebration. With the assistance of Cumulus Syracuse, people will again be able to enjoy the tree lighting tradition in the weeks leading up to Christmas.
Starting Dec. 8th, watch the on-demand video program of the tree lighting and holiday musical performances! 
Thanks to: